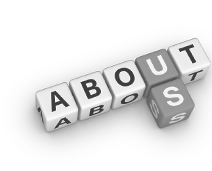 About CREATIONZ UNLIMITED
High Quality, Affordable Prices….
Creationz Unlimited began its life in 2002 .
Since than we have been trying to achieve excellence and outdoing
ourselves all the time.
We cater to the growing needs of corporate sector requiring
corporate identity & branding services in india.
Creationz Unlimited has extensive experience in all aspects of
Graphic Design, Corporate Brand Identity, Website Marketing,
POP media campaign and Printing Management Solution.
We use interactive elements to enhance your market presence,
capture your visitor's attention and convert more visitors into
client.
Our graphic design & development goal is to build interactive
elements that are useful for your audience and that will
advance your branding strategy and marketing goals.
More than 10 year experience in the flied
CREATIVE AND PROFESSIONAL AT ITS CORE!
Our talented team of illustratiors, animators and programmers can
help with you all your graphic, design, animation, imaging,
website and software needs.
Our creative instincts, breadth of graphic design capabilites,
depth of expertise, and significant resources allow clients unmatched
graphic design services.